SWISS BUTCHERY EXPERIENCE CENTER
Looking for an unmatched meat experience that inspires the good life every day? Visit our Swiss Butchery Experience Center, providing a concoction of a Grill Corner, Take-out Meals, and our Cooking & Grill Academy – besides our trusted assortment of fresh quality meat, homemade meat specialties and the finest imported delicacies.
Cooking & Grill Academy 
Our Cooking & Grill Academy offers a one of a kind cooking experience by passionate chefs. During the hands-on classes you will actively participate in creating main components of a gourmet meal. Regardless if you are a beginner or experienced cook, you can expect to enjoy an interactive experience of cooking, learning, and tasting. The cooking area can also be booked for events and private workshops.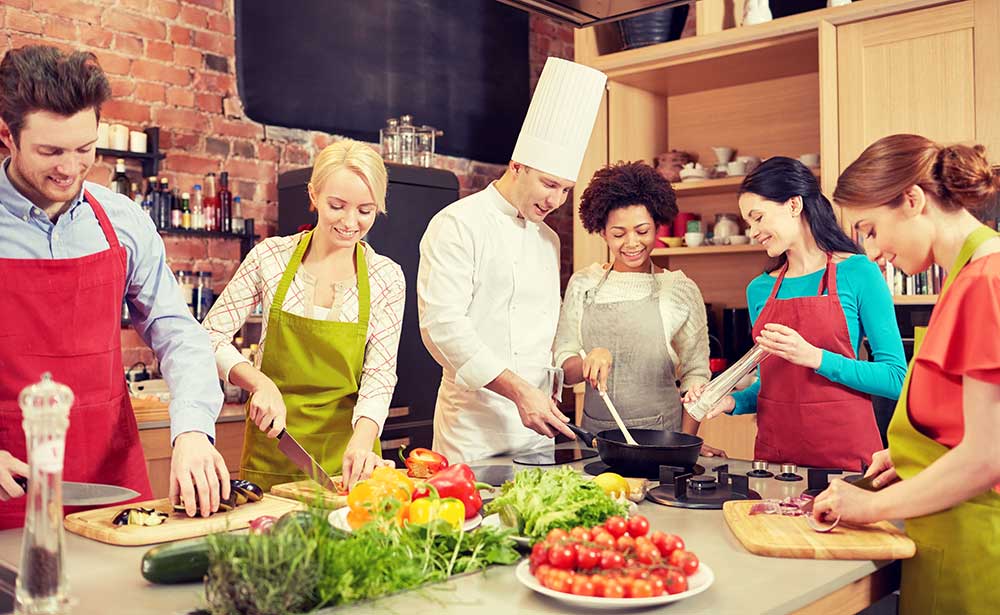 Take a look at our Workshop Calendar with a variety of cooking classes, team building events and workshops for kids – for an inspirational experience!
Information & Bookings
For inquiries or bookings, please contact us via WeChat, by phone via (+86) 021 5223 1863 or send an e-mail to info@swissbutchery.com.
Where to find us?
Located within the greater Hongqiao area and Northern tip of Minhang, you can find the Swiss Butchery Experience Center at 219 Jinguang lu in Huacao district.